Koi Pond Ideas You'll Want From Projects In And Around Maryland
See What Kind Of Koi Ponds People Are Installing For Their Maryland, DC, And Northern Virginia Homes
These koi pond ideas come from actual projects clients have had us do for them in Maryland, DC, and Northern Virginia.
See pictures of them below-
Brainstorming
"I mean, what do we really know about koi pond design?" asks Matt.
Christina shrugs and bites her lip. "Not much, really. That does make it harder to think of koi pond ideas for our yard. I think we should look up some ideas and pictures. Maybe we'll be able to find a few that we like."
Matt nods and gets out his phone. "Let's tackle it together. We'll find ideas more quickly this way." He starts searching on Google as Christina does the same.
"Wait a minute," says Christina as her fingers pause. "Should we look up koi ponds done by pond contractors near us? We might be able to find ideas and a contractor who can do our project at the same time."
Matt looks up, eyebrows rising. "That's a great idea. How about you do that and I'll tackle Pinterest and stuff like that for other ideas." Christina nods and they get back to looking.
After searching for a while, Christina finds ideas for koi ponds on a contractor's website. Here are the pictures she sees and shows to Matt:
Koi Pond Pictures And Ideas
Ideas for koi ponds are mostly limited by your budget, your imagination, and the capabilities of whom you hire to install it. Some include above ground ponds using retaining walls, underwater lighting, streams, waterfalls, beach edges, viewing stones, and more.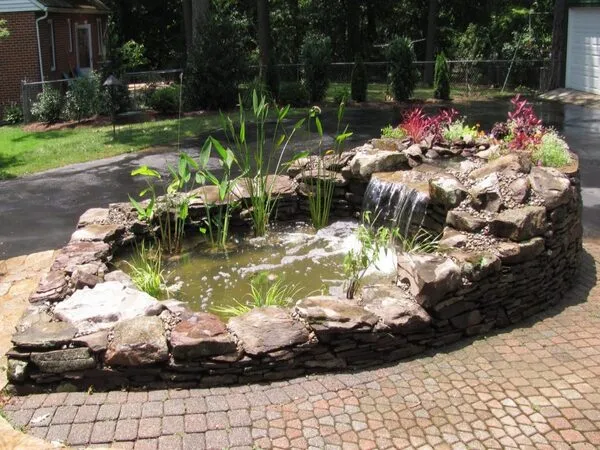 You May Also Like To Read
"These are all by the same contractor?! Cool," says Matt. "Now that we have some koi pond ideas, let's see what all we need to know about koi ponds," suggests Christina.