1,000+ ponds constructed and repaired | 5,000+ ponds cleaned | Active in Maryland, DC, and Northern Virginia since 2001
Pond Construction And Renovation
Whether you want a pond or you already own one, from construction to renovation and more, we'll take care of all of your water feature needs.
Pondless Waterfalls Construction
Complement your yard with a pondless waterfall and enjoy a maintenance-free water feature. We'll make sure it highlights your terrain and gives you the peace of mind you deserve.
Pond Cleaning And Maintenance
Our mission is to make sure you can always enjoy your water feature to the fullest. We provide professional maintenance services to keep your water feature in top condition all year long.
The secret to a pond that lasts is great vision and perfect execution. We'll restore your pond and make sure it functions properly. Let's make your vision for your water feature real.
Pond Construction And Renovation

Pondless Waterfalls Construction

Pond Cleaning And Maintenance
Pond Construction And Renovation Locations
Pondless Waterfalls Construction Locations
Pond Cleaning And Maintenance Locations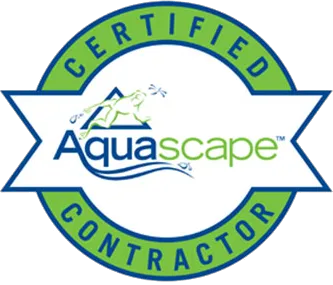 An Award Winning Pond Company
Premier Ponds is an Aquascape Certified Contractor ready to tackle the most complex and demanding pond projects. As 2014 and 2016 Pond Company Of The Year, we have helped DC, MD, and NoVa residents with pond maintenance, renovation, and construction for 20 years and counting.
Happy Homeowners Like You Say
We let our work speak for itself! We love to hear from our satisfied customers. Read what they say about the quality of our services so you can make an informed decision when choosing Premier Ponds to build the pond of your dreams!
I Highly recommend this company. The absolute best customer service ever. Mike and his team member did an outstanding job cleaning and repairing my ponds.
Mike answered all of our questions in detail. You can see the compassion they had while caring for the ponds. I had my initial call with Andrew and I was super excited for Premier ponds to come out.
My advice to anyone looking for excellent service call Premier Pond. They aim to please.
Everyone at Premier Ponds has been great. Andrew is always very responsive and his entire team is professional and courteous while on site.
The end-product is beautiful and my clients have been very happy with their services. I'd highly recommend them.
I highly suggest hiring the guys at Premier Ponds to build your dream pond! I had long wanted a natural swimming pool or a pond in my yard for both my benefit and the birds and bees that visit my yard. My area is awash with mosquitos, so I was, additionally, wanting to attract and retain a healthy population of dragonflies.
I first worked over the phone with Andrew to discuss the size and options. He was extremely friendly and answered any follow-up questions I had over the next few weeks. The before and after pictures as well as videos they have on their website were also really helpful and gave me an idea of what to expect. The best bonus of all is that within a week of installation, I had both orange and blue dragonflies that took up residence and eviscerated the mosquito population! I'm calling that a win!
create a peaceful retreat that will help you unwind, recharge, and find your center