Be A Part Of Premier Ponds
1,000+ ponds constructed and repaired | 5,000+ ponds cleaned | Active in Maryland, DC, and Northern Virginia since 2001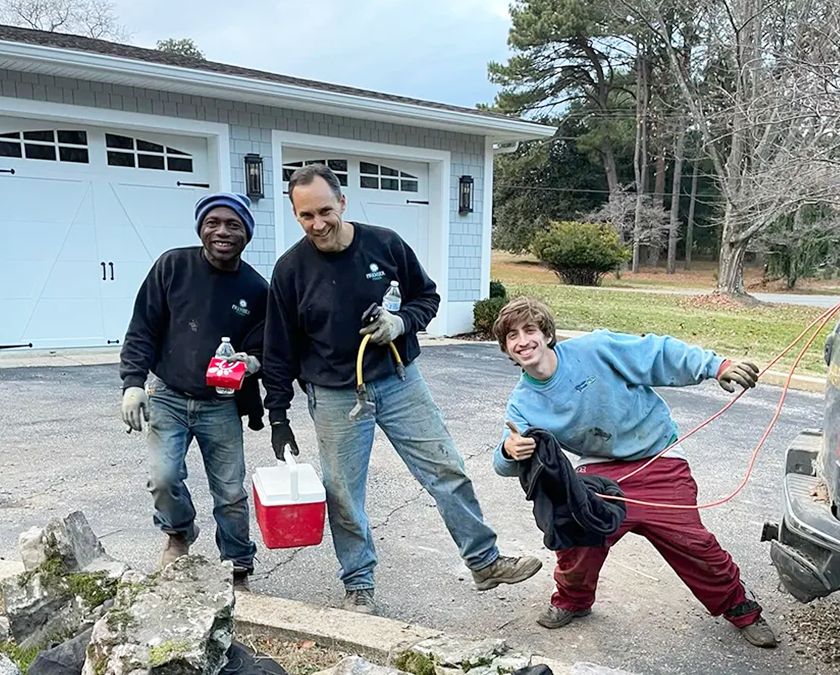 At Premier Ponds, we're a team of professionals on-field and a family that shares that same passion when the work is done. We care for our employees as we do for our customers and help them grow personally and professionally.
We're transparent and take responsibility for our actions. If you want to be part of our growing company, you should expect full support from your team. That's what the Premier Ponds family is about – helping each other and working together towards a common goal. And our goal here is to give our customers the water feature of their dreams and help them spend more time together with their families in a relaxing backyard.
If you want to be a part of our team and bring people's visions to life, tell us about yourself by filling out the form below. We look forward to getting to know you better and helping you achieve your goals within our company.
Happy Homeowners Like You Say
We let our work speak for itself! We love to hear from our satisfied customers. Read what they say about the quality of our services so you can make an informed decision when choosing Premier Ponds to build the pond of your dreams!
Mike Kurylo and the team are just wonderful. They have attended to our every need, even providing a phone/text consult where needed. Everyone is knowledgeable, capable and just as important, really friendly. You can't go wrong with Premier Ponds!
We had a pond put in our front yard six years ago by someone who had little experience in building them. Not surprisingly, it turned into an ugly mass of algae, and no chemicals would keep the algae at bay. Enter Premier Ponds who arrived on time the day they said they would come. Within two and a half days, Mike, Andrew, TJ and Terry had totally redone our pond with two waterfalls, a skimmer, plants, lights that come on at dusk, and no algae. A few weeks later we had trouble figuring out how to open the "gate" on the skimmer, and I called Mike. He answered on the second ring and walked us through what needed to be done. Premier Ponds is the best.
The team at Premier Ponds awesome. Their level of communication is a huge asset to them and the ponds they build are fantastic. They're hands down one of the best pond companies operating in Northern Virginia. Would highly recommend them.