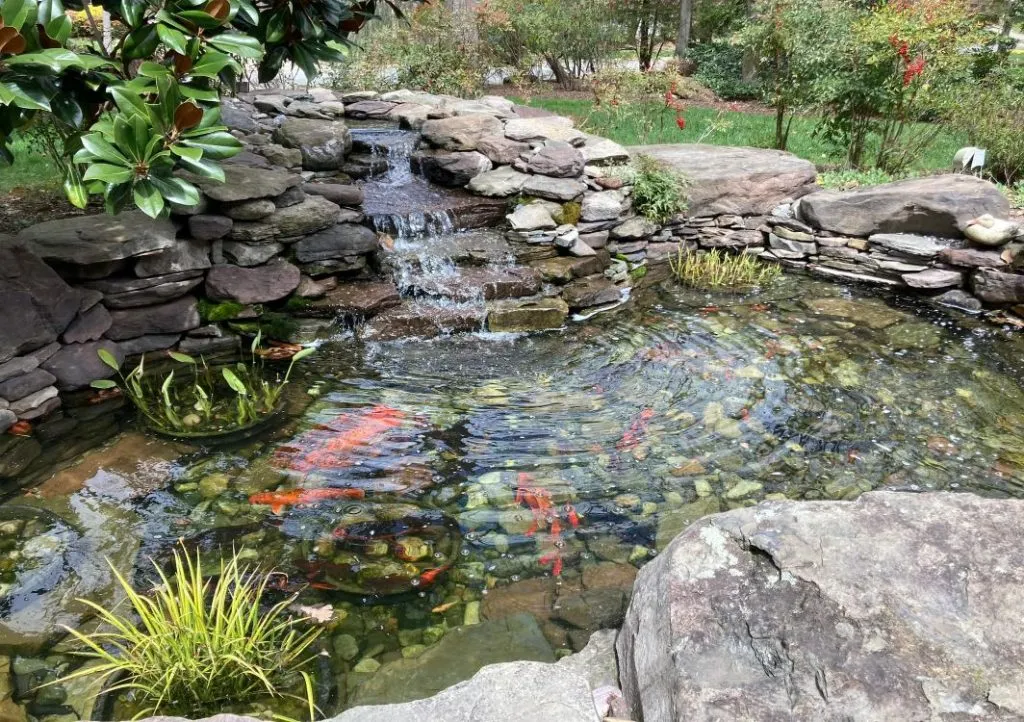 Premier Ponds understands that dreaming up ideas may seem overwhelming when planning to build or improve upon your pond. We're bringing you 11 pond landscaping ideas to help you dream up your perfect pond design.
Pond Sizes and Shapes
One crucial thing about building your pond is that it depends on how much space you wish to dedicate to it. Anyone can have a pond, whether you have a small back yard or acres of space.
Design a Small Pond
Is there a corner of your yard that bores you? Are you looking to fill a small space that can't handle much more than a puddle of water?
Imagine that puddle being beautifully shaped, surrounded by gorgeous natural stones, with a few goldfish swimming around beneath the gentle burbling of a small fountain. That's right—you can transform even the smallest of spaces into a beautiful, scenic pond.
Go Big
There are many opportunities to create a tiny oasis of peace in your yard with a smaller pond perfect for outdoor relaxation or entertaining.
Larger ponds allow for more variety in decorating and building. Whether you're looking to build a literal moat or a pond big enough to swim in, the size of a large pond is only limited by your imagination!
Choose the Perfect Depth
If you're hoping to swim or keep aquatic animals in and around your pond, you'll want a deeper pond. Deeper pond water offers a lower concentration of waste while keeping fish, frogs, and other aquatic life healthier and safer from their natural predators (along with house cats and toddlers!).
To Raise or Not To Raise
Yes, you can have a raised pond. A raised pond is similar to building a fountain but has the filtration system and look of a pond.
Raised ponds are safer for families with pets or small children because they reduce drowning risks. They're also easy to install and more affordable than in-ground ponds.
Want to keep your pond pet- and wildlife-friendly? Consider adding a ramp or steps in and out of the pond.
With a raised pond, you can also install a window to watch fish and other aquatic animal activity under the water. It's fun for everyone and can be educational for younger children.
Go With Your Favorite Shape
Would you prefer your pond to be round? Square? Oval? Or perhaps something less perfect and more natural, such as a stream or asymmetrical pond?
Some people prefer their ponds to be perfect, while others hope for a more organic shape. Whatever shape you choose, pick the one that looks best in your ideal space.
Dressing Up Your Pond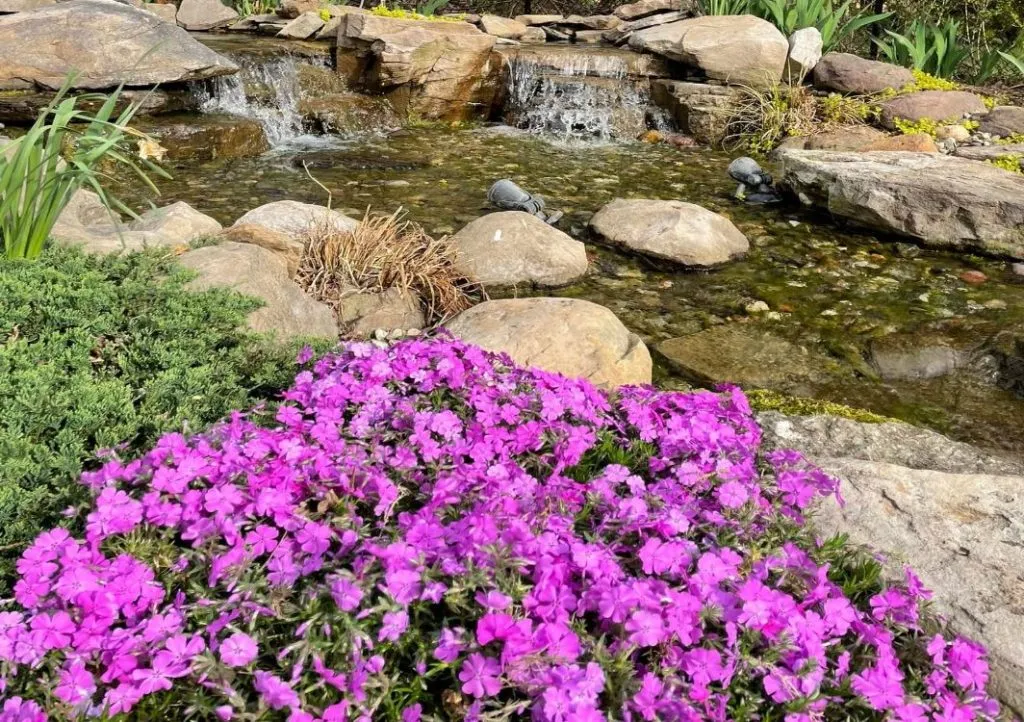 What fun is a pond without decoration? There are many ways to play up your favorite aquatic themes, from rock borders to stone walls, from beautiful plants to coppery koi.
Pets Without the Aquarium
Every pond should have a well-functioning filtration system to help avoid algae buildup and other mucky substances. Your new pond is the perfect home for koi and goldfish.
These types of fish grow to fit in the size of their container. Thus, having a deeper pond will allow your koi or goldfish to grow to a larger size.
While koi ponds are the most popular fish-dwelling ponds, frogs, salamanders, and other aquatic wildlife may also make their home in your yard.
Get That Water Running
Adding a waterfall, fountain, or other aquatic features to your pond creates a beautifully tranquil babble to enjoy while spending time outside. The gentle sound of running water brings a new level of relaxation to an already-relaxing outdoor element.
Besides being beautiful to listen to, water features in your pond can act as a buffer between your home and noise pollution like busy roads, train tracks, or neighborhoods.
Choose the Perfect Plant Life
Ponds are ideal for a water garden. Aquatic plants like water lilies, water lettuce, and reeds lend a sophisticated, natural air to your pond. Along the edge, planting shrubs and flowering plants bring your pond to life and invite water-loving critters to visit.
Light It Up
Whether you run waterproof lights inside your pond or opt for aboveground lighting, there are many different options for creating a bright pool in even the darkest of evenings.
If you're unsure about adding permanent lighting to your pond, try out some solar-powered or floating lights before committing to a light installation. You can also use solar or floating lights to give your pond a festive atmosphere for cookouts and backyard parties.
Pond Pathways
Using stones or pavers, creating a walkway around your pond is an easy and fun way to incorporate a pond into your backyard adventures.
You can also use large stones to create hopping pads across a stream-like pond. Or, if you're looking to spruce up your pond, you can build a wooden bridge to cross it.
Beautiful Borders
Pavers and stones are also great ways to create a border for your pond. Raised ponds look great with stone walls.
If you're a fan of more structured views, you can also use wood or bamboo as natural walls inside—or outside—your pond.
Are You Ready To Plan Your Pond?
Before buying a do-it-yourself pond kit or burying an old hot tub to fill up, a good plan is the first step to proper pond landscaping. While many homeowners are excited to draw up their plans, they can quickly become overwhelmed by the available options and ideas.
Whatever the size of your yard and dream pond, Premier Ponds has created over 1,000 beautiful, awe-inspiring ponds. Fill out our contact form to find out more information about requesting a quote or scheduling an appointment today!