Restore Your Pond To Its Best Version So That You Can Behold Its Beauty Every Day
1,000+ ponds constructed and repaired | 5,000+ ponds cleaned | Active in Maryland, DC, and Northern Virginia since 2001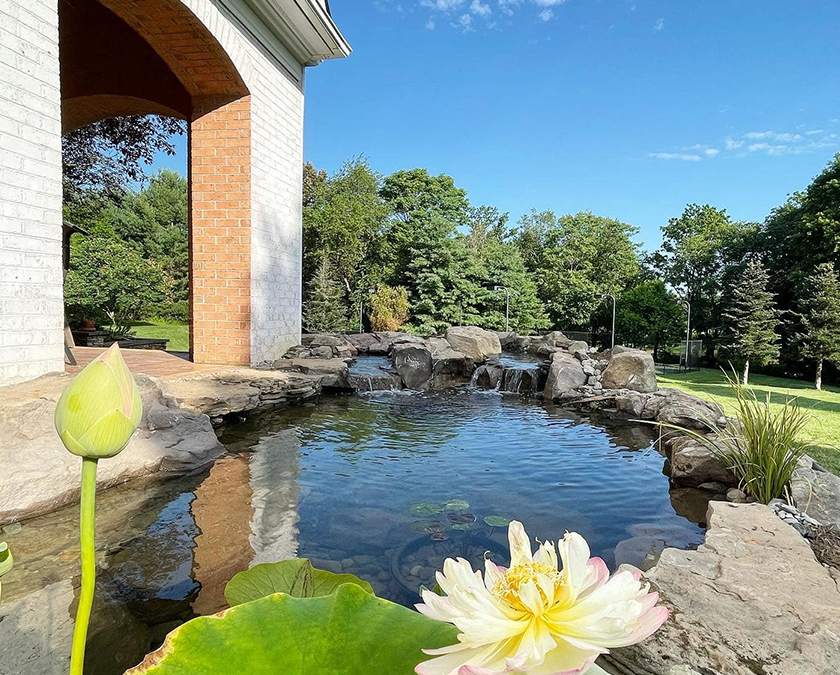 Restore Your Water Feature With A Pond Repair
Do you also hate when something you love breaks? It can be  your favorite coffee mug, the car you've been driving since your kids were born, or the pond you love to relax beside.
You might see stagnant water, leaks, or a rising water bill. These are big red flags that your water feature needs repair. 
The good news about ponds is you can fix them up as good as new again (unlike your coffee mug).
We're here to repair your pond and help you restore its beauty so you can enjoy your relaxing oasis worry-free.
While you repair your pond, you can also upgrade it with new features like LED lights.
The most common pond repairs we perform include:
Pond Repairs So You Can Love Your Water Feature Again
There are several different signs that something is wrong with your pond.
Out of control algae growth, wet spots around your water feature, and constantly dirty water—all point to a problem that needs repair. If something seems wrong with your pond, it's best to call in an expert to diagnose the problem.
Once you know the problem, you can find a solution! Then you can watch as your pond transforms back into the beautiful backyard paradise you love.
Please, don't wait too long to take care of your pond.
How Our Pond Repair Service Works
Once we understand what your water feature needs, we'll spare no effort in giving it the proper look and functionality. We'll leave your oasis in perfect condition, ready for you and your family to enjoy.
Fill out our form and tell us about your water feature's issues. We'll have a phone consultation to discuss the details of your project and answer any questions you may have.
After we inspect the state of your water feature, we'll determine the best course of action. We'll help you with recommendations and keep you updated on our progress. You and your family will be able to enjoy your beautiful outdoor setting in no time.
Your pond is now functioning properly and ready to give you more moments of peace. We'll take the time to educate you on our findings and guide you on keeping your pond looking its best through the seasons.
We deliver high-quality pond repair services that will turn your yard into a unique and relaxing space for family gatherings. With 20 years of experience in the pond construction industry, we use our knowledge and mastery to exceed our customers' expectations every time.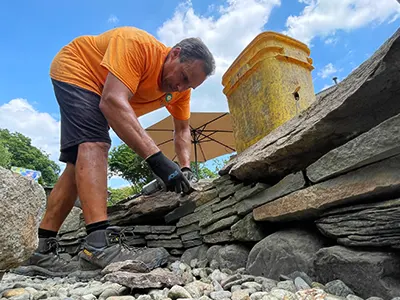 Includes checking your pond for leaks and cracks, performing a full restoration if your pond is in bad condition, and upgrading the pump or filtration system.

This is a custom service and the price is based on the size of your pond, the type of repair your pond needs, and any upgrades that you'd like to add. You'll receive an exact quote for your unique pond repair after the in-home consultation.
Browse our gallery below to see the the endless possibilities for your home. We'll make sure your water feature becomes a beautiful oasis based on custom design, flawless execution, and proper care.​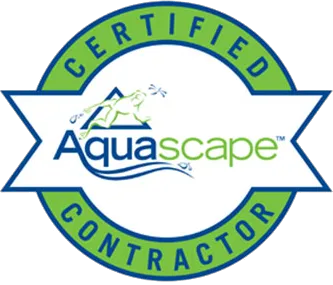 An Award Winning Pond Company
Premier Ponds is an Aquascape Certified Contractor ready to tackle the most complex and demanding pond projects. As 2014 and 2016 Pond Company Of The Year, we have helped DC, MD, and NoVa residents with pond maintenance, renovation, and construction for 20 years and counting.
Happy Homeowners Like You Say
We let our work speak for itself! We love to hear from our satisfied customers. Read what they say about the quality of our services so you can make an informed decision when choosing Premier Ponds to build the pond of your dreams!
The guys at Premier Ponds have done two terrace ponds for me and both are a work of art in my opinion. The waterfalls make the ponds, along with the plantings and fish tunnels. There are not many people out there who work on small, backyard ponds. I highly recommend Premier.
Our old pond liner had developed a leak. Premier ponds evaluated it, suggested some changes to our original pump system, and we agreed on a date to replace the liner and plumbing.
The very polite and helpful crew arrived right on time and completed the work in one day. After the pond was completely re-filled some liner was showing above the water. Premier ponds came out and without question adjusted the rock surround so that no liner now shows. We are very pleased with the finished product and would use them again.
Everyone at Premier Ponds has been great. Andrew is always very responsive and his entire team are professional and courteous while on site. The end-product is beautiful and my clients have been very happy with their services. I'd highly recommend them.
Pond Repair FAQs Homeowners Ask Us
Here are the answers to the most common questions people ask our pond repair team:
How do you fix a koi pond properly?
Lower the water level in the pond until only 6 inches remain.
Safely transfer fish and plants to a secure place.
Keep the fish in a tub that's shaded and filled with pond water.
Drain the remaining water from the pond.
Clean the bottom of the pond by removing muck and other waste.
If there are any repair patches, remove them.
Clean the liner using a pressure washer.
Allow the liner to dry thoroughly.
Apply liquid rubber seam tape to the area that needs repair.
If your liner is made of EPDM, clean it using acetone and apply a liquid rubber EPDM primer.
Use a sprayer, roller, or brush to apply a liquid rubber sealant to the repair area.
Allow the sealant to dry completely.
Apply an additional 2-3 coats of sealant to create a 30 mil. thick membrane.
Let the membrane dry for 3-5 days.
Refill the pond with water.
Wait for 1-2 days to check for any leaks.
Make the water safe for your fish.
Return your plants to the pond.
Slowly reintroduce your fish to the pond water.
How would I fix a hole in my pond?
Pond Sealant For Small Holes
For small damages of 1-2 inches, pond sealant is a safe and effective solution for both fish and plants.
Remove fish and plants.
Drain the pond.
Dry the damaged area.
Apply the sealant as directed.
Allow the sealant to cure, which can take up to 8 hours.
Start early to avoid keeping fish in a tub overnight.
Repair Kits For Larger Holes
For larger holes (2-by-2 inches to 30-by-30 inches), repair kits that include a primer, a sticky patch, and a roller are ideal.
Remove fish and plants.
Drain the pond.
Dry the area. A
pply the primer.
Cut the patch into a circle.
Use the roller to apply the patch.
Allow the patch to set.
What is the best way to find a leak in my koi pond?
Move your fish to a separate tub filled with their old water.
Turn off the system and any additional devices like an auto-fill.
Refill the pond to the normal level.
Allow the pond water to drain.
When the water stops, check the water line for the source of the leak.
If the water level doesn't drop significantly, the leak isn't in the pond basin and you'll need to search elsewhere.
The Milk Or Dye Method
Use a gallon of milk or non-toxic dye to locate a pond leak. Pour the colored liquid from the top of the feature and watch where it goes. If there's a hole, the milk or dye should flow into it and out of your pond.
What is the least expensive way to seal my pond?
Sodium Bentonite Clay
Sodium bentonite clay, a non-toxic, natural mineral, is a cost-effective sealant for large ponds. It can be used in any pond condition, including those with water, fish, plants, swimming ponds, and ponds that can't be drained.
Make Your Pond Healthy Again With A Proper Repair