Water Feature Construction & Maintenance Costs For Your Maryland, DC, Or Northern Virginia Home
What Does A Water Feature Cost?
We've all been to a restaurant that has lobster on the menu with "Market price" as the cost. Since we don't know the exact cost of the lobster, most of us opt out of it. This goes for water features too. Money and budget are already tricky to deal with, and it's especially true when a contractor is giving you the runaround. We believe in a very open and honest process here at Premier Ponds, and pricing is no exception.  Whether you've got a set budget in mind, are in the beginning stages of your water feature project, or want to know the cost to build a pond, we're here to be a transparent voice.
Skip Right To What You're Looking For:
New Or Renovated Pond Cost
Having a set price to build or renovate a water feature is nearly impossible. This is because many clients like to install add-on features to their ponds such as LED lighting or fish caves and tunnels. The cost to build a pond or renovate one can depend on how much work you want to put into it. Scroll down to see some new water feature projects and some renovations we've done over the years:
Total Project As Shown – $12,000
Base Pond Price – $14,000
Total Project As Shown – $20,000
Base Pond Price – $35,000
Total Project As Shown – $60,000
Base Pond Price – $45,000
Total Project As Shown – $75,000
Pondless Waterfall & Fountain Costs
Base Pond Price – $12,000
Total Project As Shown – $14,600
Price Range – $5,000-$7,500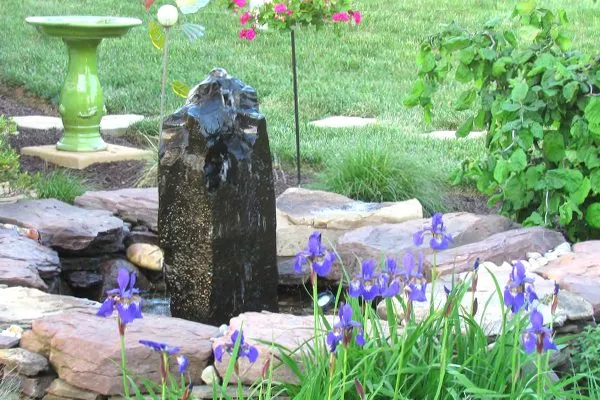 Base Fountain Price – $6,000
Base Fountain Price – $15,000
Total Project As Shown – $20,000
Pond & Water Feature Cleaning
Price For Cleaning As Shown – Starting At $990 (Including Those Smaller Ponds!)