This Is How Much You May Have To In Invest In A Koi Pond In Maryland, DC, And Northern Virginia
A quality koi pond can cost $5,000 to $100,000 or more. Koi pond maintenance costs can be a few hundred to a few thousand dollars.
Find out more specifics in the post below-
It's Worth The Investment
"Installing a koi pond in our yard will be worth the money, absolutely."
Peter turns to look at MJ. "Oh yeah? I'm sure the benefits of a koi pond are great, but is it really worth the money?" They've been having this same conversation for a couple of weeks now.
But this time, it won't end in a standoff because MJ has been preparing.
"I know cost is a big concern for you. That's why I found this great post that covers the cost of a koi pond. This includes building one and then maintaining it. Here, check it out!" She settles down on the couch next to Peter so they can both see the post.
This is what the couple reads-
How Much Does It Cost To Build A Koi Pond?
The way we build koi ponds and how DIYers do it is very different. This is one of the reasons why it costs more. We have engineers who are experts at putting together ponds, from the inner workings of the plumbing to placing the rocks.
The Cost Of An Average Koi Pond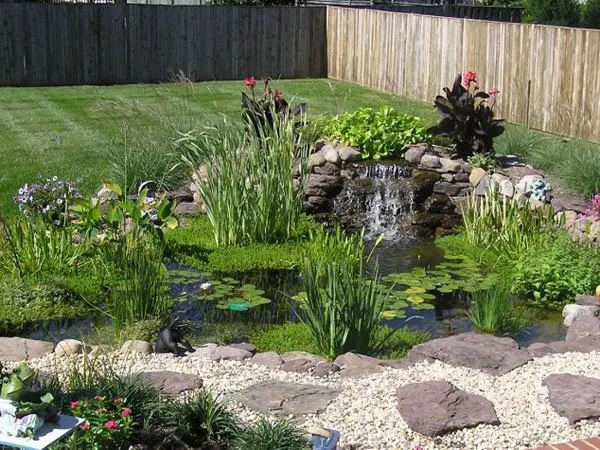 All of the different parts of a koi pond come together as an ecosystem pond. They're low maintenance because the ecosystem we build helps keep the water clean and clear. The different parts work together like clockwork.
Price Of A Large Koi Pond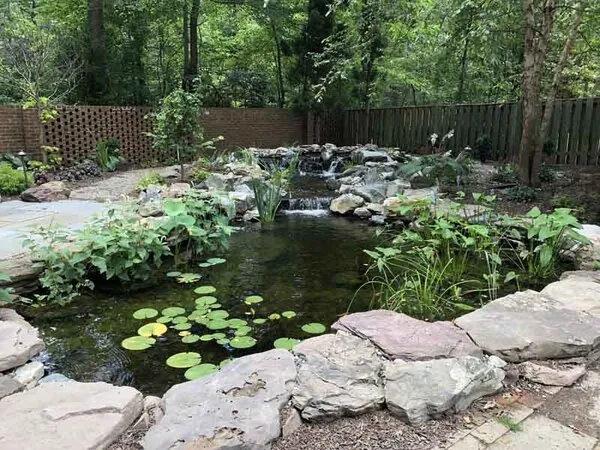 Large koi ponds can start at around $20,000 and go as high as you want. They can start at about 15 by 20 feet wide, have a stream, and hold around 2,500 gallons of water. Plus, they usually have more design features.
Cost Of A Small Koi Pond
The price of a small koi pond ranges a lot. The base price is usually a few thousand dollars if you want a quality koi pond you'll love. This means it looks amazing, works well, and you barely have to do anything to maintain it.
Yearly Koi Pond Maintenance Cost
The average yearly koi pond maintenance cost is around $3,150, with basic ponds starting at around $2,940.
How this breaks down:
The average cost for spring maintenance is $1,200 ($990 for basic ponds)
Summer filter and fall filter cleaning are $500 each plus $400 for fall netting
Winter check-up for $300
Replacing parts can average $250
For a singular cleanup, the average is $1200 and $990 for basic ponds.
All of these koi pond maintenance costs are accurate, assuming you have an average-size pond.