Fish Caves For Ponds: How They Protect Your Fish And More
Find Out How You Can Use Fish Caves And Tunnels To Protect Your Fish In Maryland, DC, And Northern Virginia
Sometimes it's like a Hardy Boy's mystery, and the case is missing fish from your pond. It can be frustrating not knowing what's causing this. You've spent good money buying these beautiful fish for your water feature, only to have them disappear without a trace.
The likely culprits: herons, foxes, and other pond predators. This video shows a popular way pond fish owners can keep their fish friends safe:
There are a few solutions to this predator problem, but the best ones are fish caves and tunnels. Fish generally swim deeper when they sense danger, making caves and tunnels perfect for a shallow pond. They allow the fish not only a place to hide but also more area to swim around in.
The best part is you don't have to tear apart your existing pond to install them. Fish caves can be built into the walls of a pond or water structure using holes and drainage pipes. These pipes are wrapped in a protective fabric and then covered with liner prevent leakage. Then we design it using stones, different aquatic plants, and pebbles to make the pipe look like a natural fish cave.
You can also create swim-unders, which are leveled rock structures within the caves. They give the fish the ability to hide and still be able to swim, rather than getting trapped in a cave by a predator.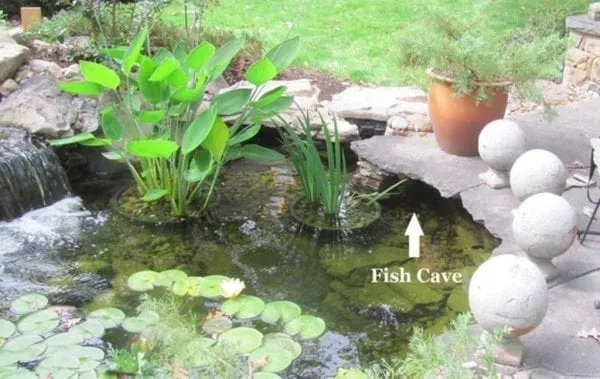 You can also add in some fish tunnels with your caves. These provide a much wider area for the fish to swim in, and the added area means you can put in a few more fish (just
make sure it's the correct number
).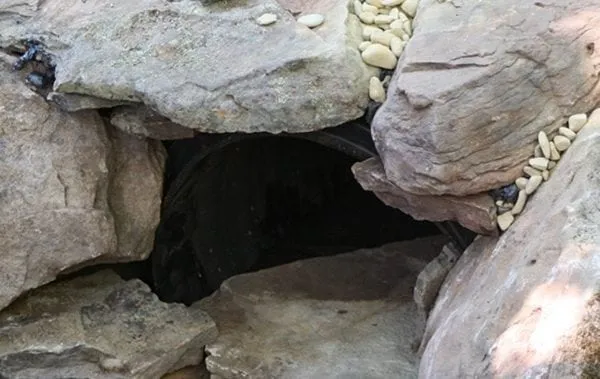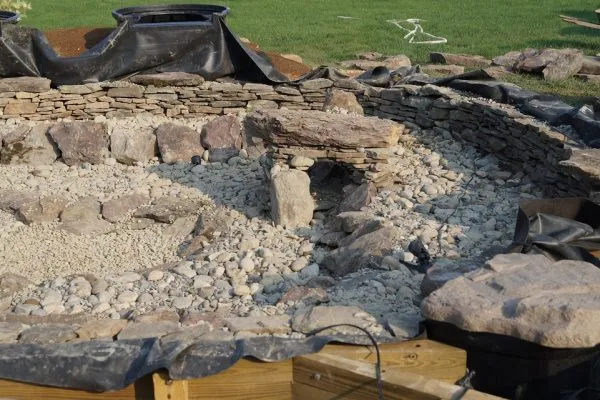 How Will You Protect Your Fish?
Fish caves and tunnels for ponds are a great choice because they can blend in perfectly with the scenery, leaving your pond looking as natural as ever. If you don't want your pond to be touched, there are other ways to protect your pond fish.