3 Types Of Water Features People Love In Their Backyards
From Fountains To Ponds, You'll Love What These Can Do For Your Maryland, DC, Or Northern Virginia Home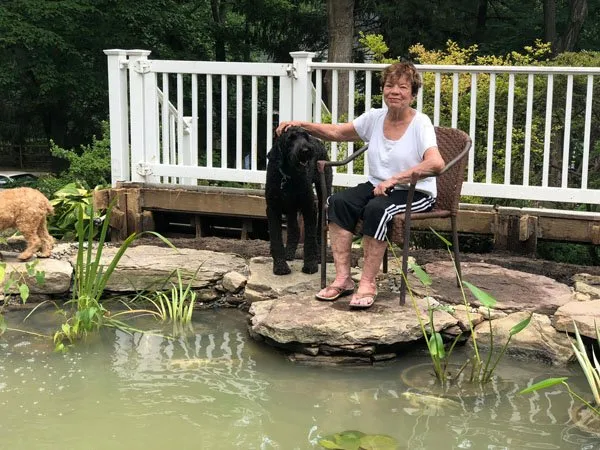 Once you see the pictures of these 3 types of water features you'll want one for your own backyard. The best part is they're all low maintenance and amazing.
See what they are and can look like in the post below-
"This would look so good in our backyard," Joanna sighs.
Aaron looks up from the small splashing waterfall thoughtfully. "Y'know, you've got a good point. A water feature would be great for our backyard. Why don't we look into getting one?"
Joanna's eyebrows catapult upwards. "WHAT?! Is that a thing?? Can we really get a water feature for our backyard? That'd be like going on our hikes up here but just walking out back."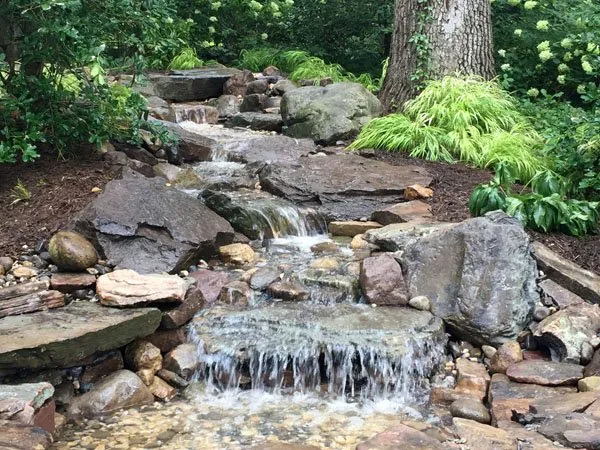 Aaron chuckles. "I believe so. Let's look into it when we get-" He suddenly stops as he sees Joanna spring her phone from her purse. He moves a little closer as he sees her open up Google and search 'types of water features for backyards' on Google.
Here is what the couple finds:
Types Of Water Features For Backyards
The 3 popular types of water features for backyards are ecosystem ponds, pondless water features, and fountains. The pondless water features include streams and waterfalls. If built correctly each feature can be easy to care for and beautiful.
"Look, Aaron! There really are water features in people's backyards! These are incredible, we have to get one." Joanna smiles as she scrolls down to see more pictures.
"Now these sound interesting."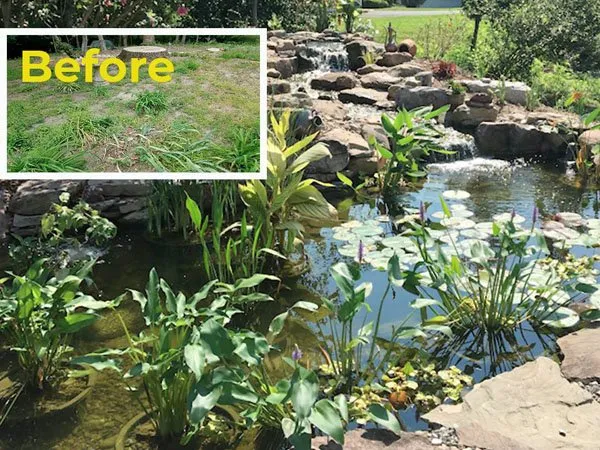 Ecosystem ponds are beautiful and practically take care of themselves. The only work you need to put in is about 15 minutes of maintenance a month. This is just cleaning the skimmers. They catch leaves, sticks, and other larger debris.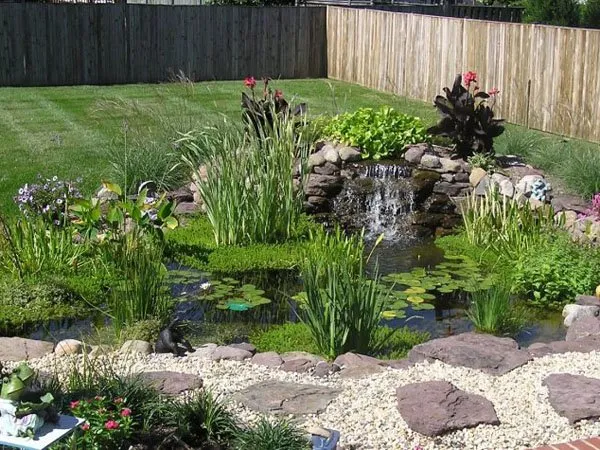 "It says here we can learn more about ecosystem ponds. Let's save that for later," Aaron points out. Joanna nods as she scrolls to see the other types of water features.
"It's just like what we're standing in front of right now!"
Pondless water features can be anything from a 25-foot stream to a small waterfall. Fountains technically are too, but they're still a different type of water feature. You can see 3 waterfall ideas and a few backyard stream designs clients have had us install for them. 
"Now onto the last of these 3 types of water features."
"I bet these are great for natural areas and beside doors.'
Fountains have their own style and elegance. There are a few different types of fountains including spillway bowls and urn. Each brings a unique look to wherever it calls home. 
You May Also Like To Read
Joanna looks up from her phone. "Well, it looks like we have some choices to make now don't we?" Aaron grunts in agreement. "Yeah, but why don't we talk it over while we walk back to the car?" The couple starts hiking back, talking about what type of water feature they want for their backyard.