Restore Your Pond To The Best Version Of Itself So You Can Enjoy Every Breathtaking Moment
1,000+ ponds constructed and repaired | 5,000+ ponds cleaned | Active in Maryland, DC, and Northern Virginia since 2001
Keep Your Koi Pond Beautiful and Functional
Homeowners in Baltimore with a koi pond understand that it can be a great source of joy and tranquility. However, when proper repairs are not done, it can lead to heartache and disappointment.
Not only does neglecting maintenance subject the pond and its fragile ecosystem to risk, but it also takes away from the mesmerizing beauty that makes having a koi pond such an awe-inspiring experience. It's difficult to enjoy a pond when it's leaking into your yard, isn't staying full, or has other issues.
Take some time to look after your koi pond so it can keep being one of the best parts of your home.
The most common pond repairs we perform include:
Restore Beauty to Your Baltimore Backyard
If your pond is the pride and joy of your backyard, then it's heartbreaking to see signs that something is wrong. What once was a peaceful oasis could quickly become an eyesore if certain measures aren't taken to get things back under control.
Seeing out-of-control algae bloom, wet spots around your water feature, and constantly cloudy water are certainly not ideal. But they can also be clues that help you diagnose the problem.
Don't let yourself be overwhelmed – just call in a professional! You can rely on our experience to set your pond right again. Watching it go from a state of disarray to a beautiful form of tranquility will no doubt bring joy back into your outdoor space – so don't wait too long!
How Our Pond Repair Service Works
Once we understand what your water feature needs, we'll spare no effort in giving it the proper look and functionality. We'll leave your oasis in perfect condition, ready for you and your family to enjoy.
Fill out our form and tell us about your water feature's issues. We'll have a phone consultation to discuss the details of your project and answer any questions you may have.
After we inspect the state of your water feature, we'll determine the best course of action. We'll help you with recommendations and keep you updated on our progress. You and your family will be able to enjoy your beautiful outdoor setting in no time.
Your pond is now functioning properly and ready to give you more moments of peace. We'll take the time to educate you on our findings and guide you on keeping your pond looking its best through the seasons.
We deliver high-quality services that will turn your yard into a unique and relaxing space for family gatherings. With 20 years of experience in the pond construction industry, we use our knowledge and mastery to exceed our customers' expectations every time.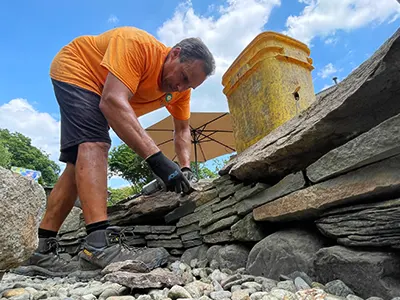 Includes checking your pond for leaks and cracks, performing a full restoration if your pond is in bad condition, and upgrading the pump or filtration system.

This is a custom service and the price is based on the size of your pond, the type of repair your pond needs, and any upgrades that you'd like to add. You'll receive an exact quote for your unique pond repair after the in-home consultation.
Browse our gallery below to see the the endless possibilities for your home. We'll make sure your water feature becomes a beautiful oasis based on custom design, flawless execution, and proper care.​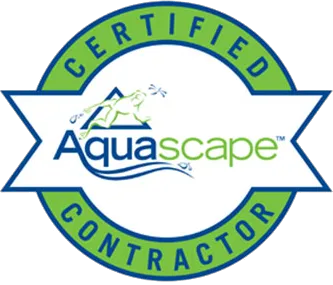 An Award Winning Pond Company
Premier Ponds is an Aquascape Certified Contractor ready to tackle the most complex and demanding pond projects. As 2014 and 2016 Pond Company Of The Year, we have helped DC, MD, and NoVa residents with pond maintenance, renovation, and construction for 20 years and counting.
Happy Homeowners Like You Say
We let our work speak for itself! We love to hear from our satisfied customers. Read what they say about the quality of our services so you can make an informed decision when choosing Premier Ponds to build the pond of your dreams!
The guys at Premier Ponds have done two terrace ponds for me and both are a work of art in my opinion. The waterfalls make the ponds, along with the plantings and fish tunnels. There are not many people out there who work on small, backyard ponds. I highly recommend Premier.
Our old pond liner had developed a leak. Premier ponds evaluated it, suggested some changes to our original pump system, and we agreed on a date to replace the liner and plumbing.
The very polite and helpful crew arrived right on time and completed the work in one day. After the pond was completely re-filled some liner was showing above the water. Premier ponds came out and without question adjusted the rock surround so that no liner now shows. We are very pleased with the finished product and would use them again.
Everyone at Premier Ponds has been great. Andrew is always very responsive and his entire team are professional and courteous while on site. The end-product is beautiful and my clients have been very happy with their services. I'd highly recommend them.
Revitalize Your Pond And Bring Back Its Original Beauty