Koi Ponds With Streams And Why You'll Want One
See Pictures Of Ponds With Streams And Learn How They Can Make Your Pond Better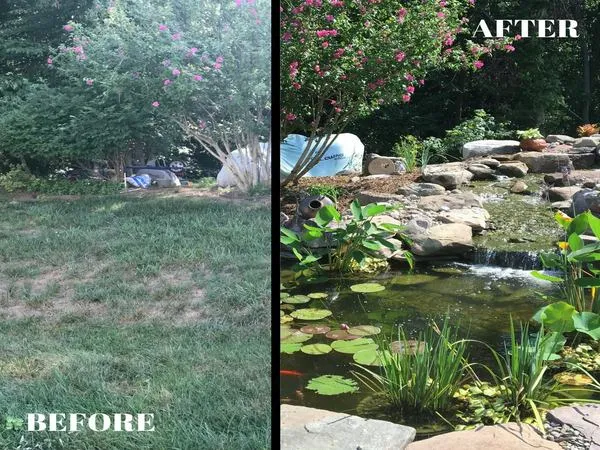 You can see pictures of koi ponds with streams clients have had us build for them. Not only that, but you'll also find out how they make ponds better!
"You want to add a stream to our not-even-built-yet koi pond?"
Angie smiles and nods in response to Ken's question. "I've been looking at some pictures of koi ponds with streams. They all look amazing!"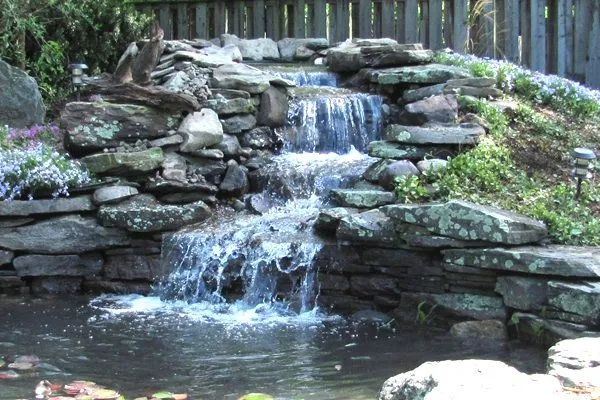 Ken wrinkles his forehead. "Well, do we have room for a stream? Can we afford one? Does it do anything besides look nice and increase the price?"
Angie pulls out her phone. "Here, take a look at this post on our contractor's website. It shows pictures and talks all about pond streams and why they're amazing. Later, we can look at their post on backyard stream designs!" She hands the phone to Ken for him to read.
The first thing he sees is a video of a stream upgrade and pond renovation:
Why Streams Are Great For Your Pond
"Wait, so it's basically a natural filter?"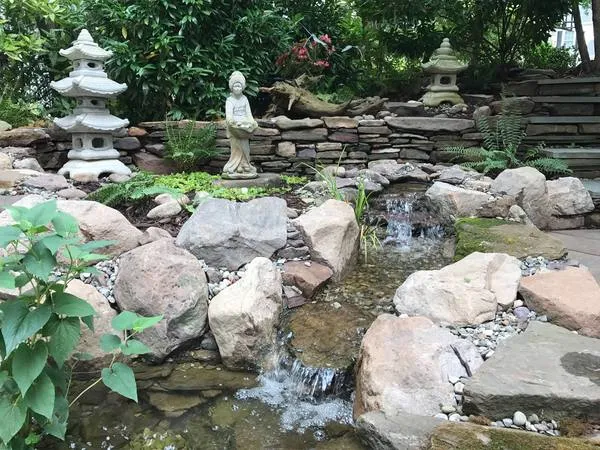 Koi ponds with streams have better filtration. We line the bottom of streams clients have us build with rocks and gravel (they have several benefits). Beneficial bacteria that break down waste grow on these rocks. This means less waste in your pond and your other filters won't need to work as hard.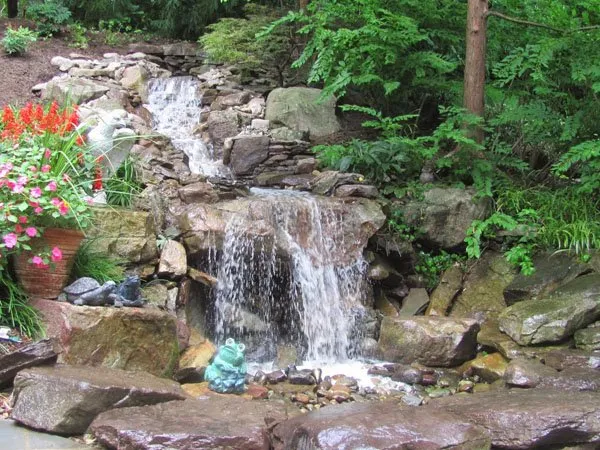 The rocks and gravel also catch larger and suspended solids. These solids would otherwise break down in and cloud your pond water.
Your water can be cleaner, your filters shouldn't wear down as quickly, and your fish will be happier.
"Plus, having a koi pond with a stream would be nice. The sights and sounds of running water are quite relaxing. We can also have the stream waterfall into the pond," Angie points out.
Why Streams Are Great For You
"They can be great for us, too?"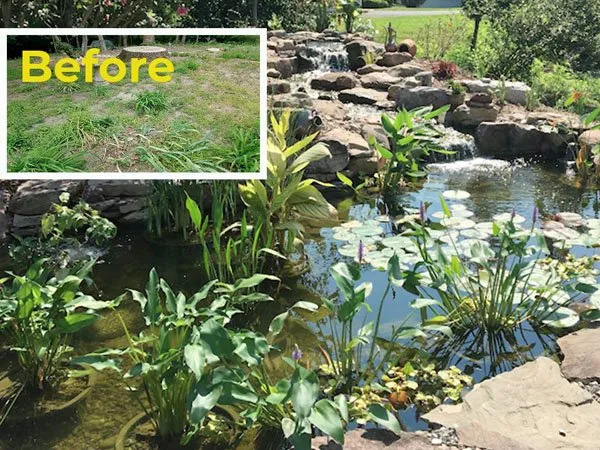 Koi ponds with streams create a calm atmosphere with a beautiful and unique focal point.
The sound of running water can help block out noises like cars going by. If you live near a highway this can be especially helpful. It all helps to create a relaxing space for you and your family.
Guests will love it! They'll come over and see this amazing feature in your backyard that they've likely not seen at a home before. It may even have them thinking about getting one.
If you have kids then streams are great too! They're shallow and offer another place to explore.
"That's great! But, will a stream fit in our yard?" Ken asks.
"Looks like streams can fit in almost any yard."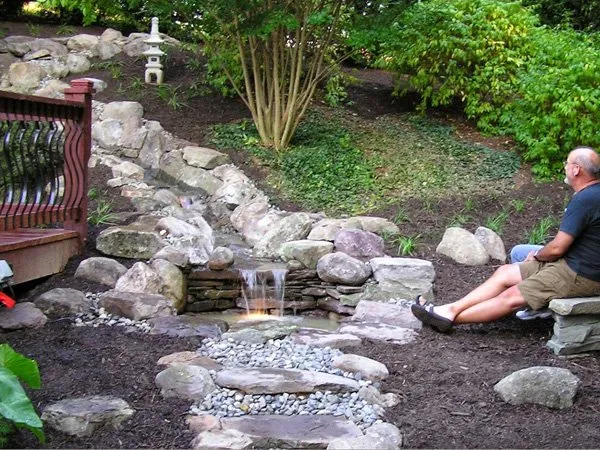 A koi pond stream can be long and windy or short and straight. We've built streams anywhere from yards long to just a few feet.
It really depends on your yard and what you want your stream to look like.
You May Also Like To Read
"What do you think, Ken?" Ken looks over at Angie. "I think it's a great idea, let's do it! Though, I would like to find out a bit more first."