The Cost To Build A Beautiful Garden Fountain Area For Your Home
This Is How Much People In And Around Maryland Are Investing In Fountains For Their Home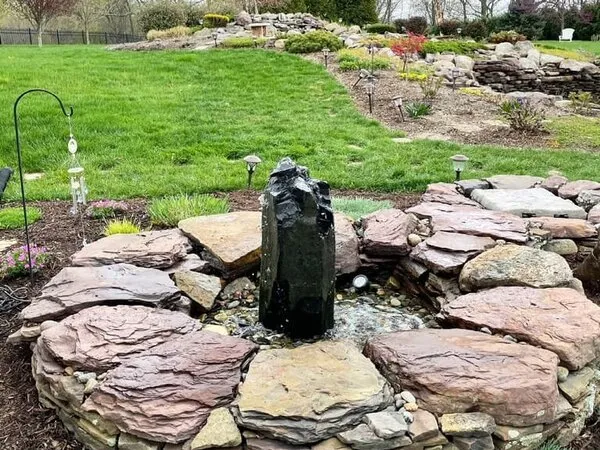 The cost to build a garden fountain starts at $5,000 and goes up from there. The end price depends on certain factors and choices you make.
Find pictures, pricing, and more below-
"Hahaa, did you just quote Shrek to me?" laughs Christina.
Matt grins. "You bet I did! How can you not quote that movie, it's chock full of quotable moments." Christina shakes her head with a smile. "So it sounds like we need to find the cost to build a garden fountain."
Matt nods his head. "Yep. Options 1 and 2, aka ponds and pondless water features, are too much for us right now. We can start small and work our way up. If we want," he adds.
Christina nods as she takes her phone out of her pocket. "Well, let's go ahead and start. We can look at local contractor websites and see if we can learn that way. It'd be nice to find answers and a contractor who can handle our project."
Here's what the couple discovers:
The Cost To Build A Garden Fountain
Including the cost to build a garden fountain and the fountain itself, the cost can range from $5,000 to $15,000 and higher. It depends on the size of the project and what types of fountain you choose.
3 Popular Types Of Garden Fountains With Prices
These three garden fountains are our most popular choices. They each bring a different look to front and back yards across Maryland:
Basalt Column: $7,500
Stacked Slate Urn: $7,500
Spillway Bowl: $6,000
There's more to garden fountains than just price! You might want to know about garden fountain types, maintenance, and more.
You May Also Like To Know
"Sweet looks like we hit the jackpot!" says Christina excitedly. Matt frowns. "Well, maybe. Let's look around the website and blog before we get too caught up in the moment."